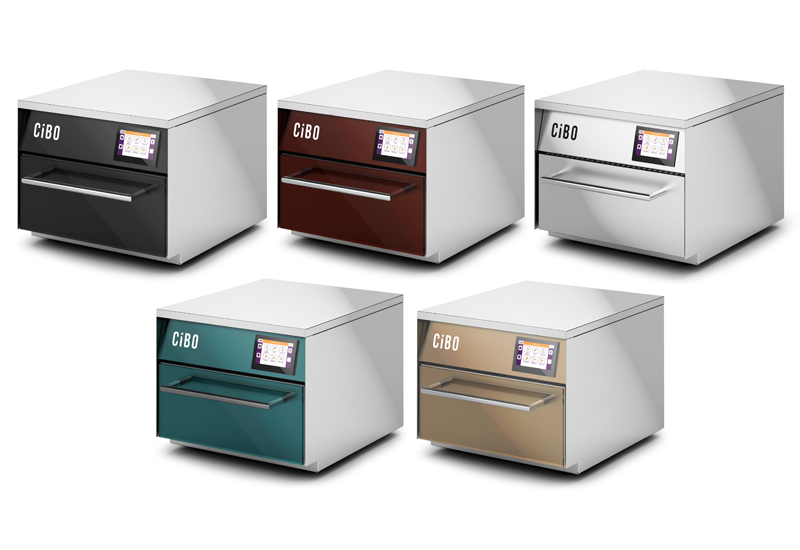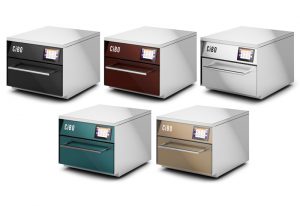 We are proud to have worked with the British manufacturer Lincat over the past 18 months who have now entered the high-speed oven market with their new innovative appliance called Cibo.  The oven can produce a wide range of perfectly-cooked food in less than three minutes!
Cibo is Lincat's next generation, patent-pending product which uses Bomac's High-Speed grill elements and Infa-Tec Radiant Heaters to deliver perfectly cooked and crispy food results in a matter of minutes.
Lincat worked seamlessly with Development Chef Paul Hickman to determine how this would translate to creative, trend-led menus to entice customers and drive profit.  Cibo, which means 'food' in Italian seemed a fitting name for the new oven which aims to achieve quick and easy cooking, flexibility, creativity and style.
Cibo's patent-pending technology has a combination of different heat sources including Bomac's High-Speed grill using 'Neoceram' glass-ceramic tubes which efficiently transmit infra-red radiation from the heating coils.  The tubes protect and support the heating coils and are resistant to attack from food stuffs splashes.  The heating elements will withstand arduous life testing even under salt spray conditions.
https://www.bomac-elec.co.uk/wp-content/uploads/2018/09/BOMAC-Inserts-Neo-Speed-Cooker-Grill.pdf
In addition to the High-Speed grill the Cibo oven also uses Bomac's 'Infra-Tec' Radiant Heaters to create the heated base. Infra-Tec heaters are designed to incorporate the best in current microporous thermal insulation materials technology and element resistance alloy grades are selected according to design requirement, supplied by proven sources.
https://www.bomac-elec.co.uk/wp-content/uploads/2018/09/BOMAC-Inserts-Infa-Tec-Heaters.pdf
Cibo's phased cooking programs enable each of the heat sources to switch on and off during the cook cycle to deliver fast results for operators. This produces high-quality, perfectly-cooked food in just two to three minutes.
For more information visit http://www.cibo-oven.com